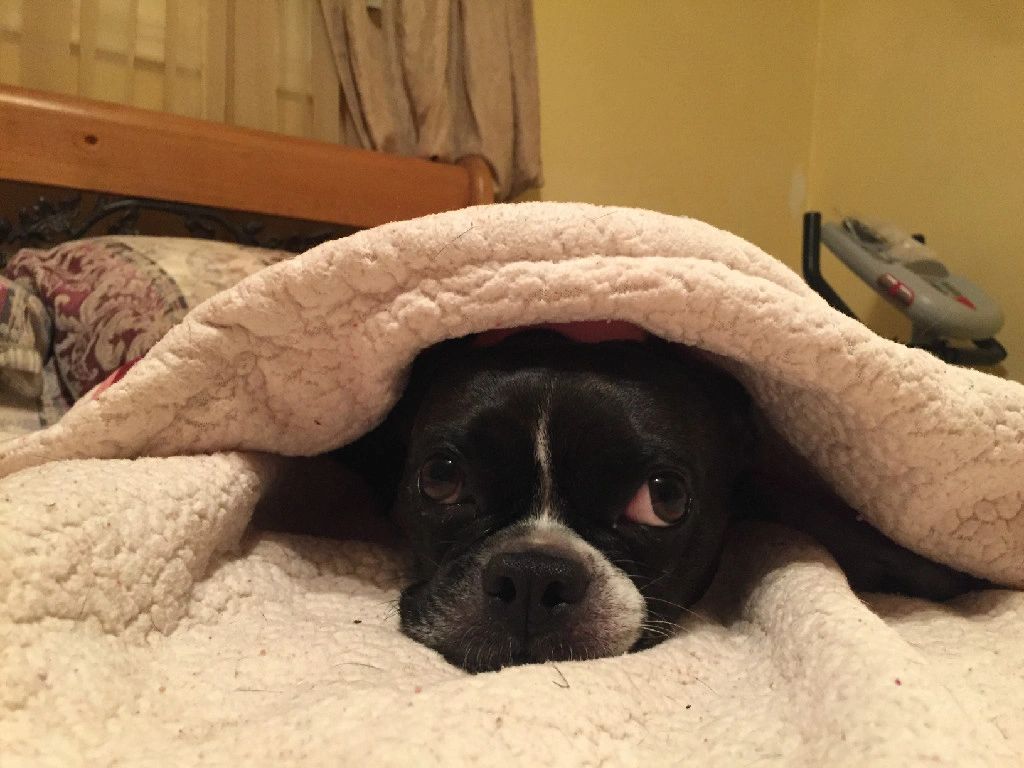 Small Dog Boarding for your furry child (under 25 lbs or I must be able to pick them up)

Your small dog will be loved, hugged and spoiled, by an experienced, insured professional pet sitter. (established in 2007) They can sleep in a bedroom instead of a cage. I love dogs and consider them my temporary dogs until their dog parent returns. My goal is to make sure your dog has a great time and enjoys a stress free vacation while you enjoy your travel knowing your dog will be well cared for.

I cook home made USDA certified organic meals for my dog usually turkey or chicken and organic brown rice as well as organic dog friendly table scraps. If permitted I will mix a small amount in with your dogs food and heat it up so they can enjoy their meal.

Please note that you need to bring your dogs food, if you do not bring enough food for your dog there is a $10.00 per day or any part of a day meal charge.

I offer pick up and drop off starting at $25 each way, available in Huntington Beach, Newport Beach and select near by areas. I will transport your dog and their things to and from your location. When dropping off your dog I will refill their water dish, spend a little time with them and send you a picture. I will text you when I pick up or drop off your dog if you are not home.

I brush my dogs teeth every evening after dinner, if you brush your dogs teeth regularly and would like me to continue that while you are away there is a $5.00 teeth brushing charge per each teeth brushing.

If your dog is on oral medication I will need to speak with your vets office to verify they do not have anything contagious and there is a $5.00 medication administration fee per dose.



Small dog boarding is $65.00 per night for one or two nights, $55.00 per night for 3 or more nights in a row.


Requirements for dog boarding or day care:
Dogs must be on current effective vet recommended flea control such as Comfortis something that will prevent fleas from making a home in your dogs fur and then in your home. This so your dog and the other dogs do not end up with fleas, no one wants their dog to suffer with fleas. Please note that if your dog is found to have fleas you will have the choice of picking up your dog within 12 hours or they will be given Capstar a 24 hour non RX flea control each day at a cost of an additional $10 per day until you pick your dog up.
I take my responsibility to keep all dogs who stay with me safe, comfortable and free of fleas seriously. Vets recommend that dogs are kept on a prescription flea control year round for their health and safety, however if you are giving your dog flea control for the purpose of boarding, please make sure they receive it at least 48 hours prior to their first day of boarding.

Dogs must be up to date on vaccines or have a Titer test. A Titer test is a blood test that will verify if the vaccines your dog was given in the past are still active in your dogs blood stream.


Dogs must be non aggressive and well behaved.

Dogs must come for a temperament test prior to their first boarding, they will need to stay with me for at least one hour so I can make sure they are a good fit for small dog boarding or day care. Each boarding fee includes one night, if you are not paying for pick up and drop off service to your home, your pet must be dropped off and picked up between the hours of 9:00am and 5:00 pm arrangements must be made in advance as my schedule changes daily.

There is a 3 night minimum for first time clients. Please note space is limited because I do not have more than a couple of dogs at any one time, I have openings for a few regular clients who take at least a couple of trips or one long trip per year.

Please note the requirements are for the health and safety of all dogs who board, fleas can cause diseases and unbearable itching, Rabies can be transmitted to dogs and humans, dogs who are not spayed or neutered cause fights due to their hormones and when staying in a new location tend to mark it with urine to claim it as belonging to them.


Because I must protect the health and well being of all dogs, there are no exceptions to the dog boarding or day care requirements for any reason. Thank you for your understanding.




Small Dog Day Care
Small dog day care is available for regular schedule only on weekdays excluding weekends and holidays, same days each week minimum of 2 days per week.
Your dog will have a great time with plenty of attention, no more feeling lonely or stressed while you are at work. Your dog can have social time with other dogs but will not be overwhelmed with crowds, or exposed to chemicals such as bleach, I use non toxic cleaners and disinfectants.
Dogs can be dropped off after 7:00 am and picked up before 6:00 pm, pick up and drop off times must be arranged in advance. Small dog day care requirements are the same as small dog boarding.
Small Dog Day Care starts at $45 per day for less than 5 days per week, $40 per day if one month of Monday to Friday each week 4 weeks in a row (20 days) is paid for in advance.
Payment is due in advance of service.